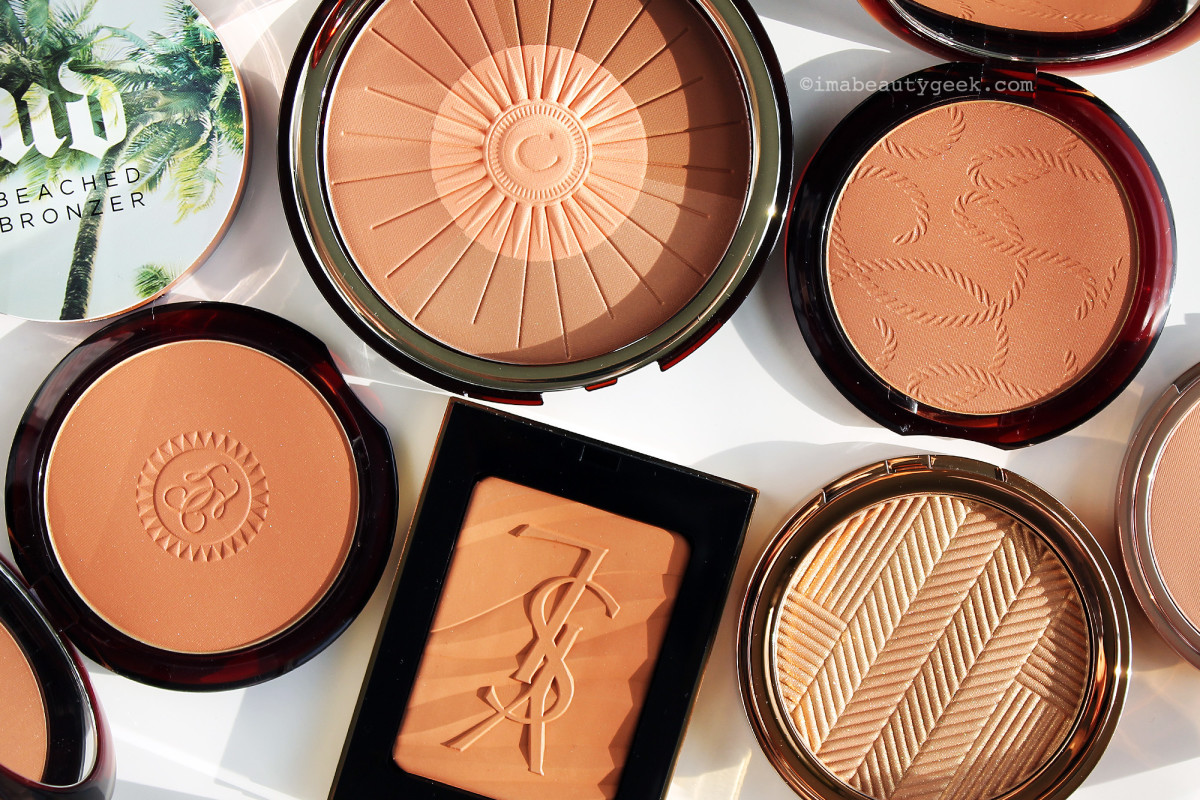 Courtesy: Imabeautygeek
Makeup is a universal tool used by women all around the world to give them a feeling of satisfaction towards themselves. Similarly, pale women who want to have healthy and glowing complexion use the bronzer which gives their face a beautiful highlight. However follow the tips mentioned below while selecting the best bronzer for your everyday routine:
1. Different skin tones:
You don't want to go overboard trying to get the perfect glow. If you have a fair skin, choose light shade bronzers such as peach to give your face a subtle yet defined look. Similarly, for women with darker skin tones, deep rich browns and golds will surely compliment your complexion and give you the warm healthy glow you're looking for.
2. Your skin type:
While you're trying to score the perfect glow, be sure to avoid a shimmery mess. If you have an oil and acne prone skin, stay away from liquid bronzers that will add moisture to your skin resulting in an oily disaster. However, if you have a normal to medium skin type, powder bronzers, that happen to be the most common type, should be used.
3. Shimmer:
Not all bronzers are overly shimmery and this where your personal preference comes in. If you want a subtle yet healthy highlight, chose a bronzer with less shimmer. However, if you want to make a fashion statement, opt for a beautiful glittery bronzer to bring out your best features.
Be sure to try out different samples makeup and follow these basic tools to select the right highlighter for a wonderful glow.